In Home Massage, Delivered
Did you know that massage has aided in stress relief, tension & pain reduction, improving circulation and so much more for close to 5,000 years? Massage is rubbing the soft tissue of the body.  And the Providers on the Soothe Network are some of the best in the world.
Mobile massage to your home or at work
Soothe provides spa-quality, on-demand massage, at home, work, or the hotel. Providers in the Soothe community can tailor your massage experience to meet your personal preferences and goals. Below, you'll find all of our mobile massage services, including Deep tissue massage, Sports massage, Swedish massage, Prenatal massage, Percussive massage, and Chair massage.
Booking a massage with Soothe is simple
Booking your at home massage is simple and easy: you can download the app below on Apple or Google Play. Once you've downloaded the app, you can then create your account.
Now you'll select what kind of massage you want, whether you're looking for an office shoulder rub (no, you can't get stark naked in your office and get a total-body massage), if you want a couples massage, and/or if you'd like to rebook a therapist you've had before.
You'll indicate whether you want a male or female masseuse, the length of your massage (60, 90, or 120 minutes), and select the time (Soothe operates from 8 a.m. to midnight, seven days a week. If you live in a major city with difficult parking, leave a note for the mausseuse on the app detailing where to go (you'll have to pay if there's a meter or parking garage). 
That's it – now relax and wait for your massage!
Massage therapy has a long list of benefits
There's a wide range of benefits you may experience with regular massages.
Higher sense of well-being – One benefit of regular massage is that it boosts levels of the hormones serotonin and oxytocin, and combats the creation of the stress hormone cortisol. Serotonin sends your body a calming message, and oxytocin makes you feel better overall. Massage helps to regulate these hormone levels, allowing you to destress and reach a place of relaxation.
Chronic pain relief – Chronic pain can come from sitting at a desk all day, having poor posture, or from an injury. Because massage helps increase blood flow throughout the entire body, it reduces inflammation and pain. Massage also helps to flush toxins from the muscles, which promotes healing from generalized muscle tension or injury. Anyone suffering from chronic pain should consider this added benefit of regular massage!
Improved flexibility – Massage therapy is a fantastic way to maintain and improve flexibility as well as range of motion. If your goal is to work on your flexibility, choose massage modalities like sports massage and deep tissue massage that focus on muscle tension, connective tissues, joints, tendons, and ligaments. During a sports massage, your certified massage therapist should take extra care stretching you out and manipulating your limbs to initiate movement in your joints. Getting massage on a regular basis will help keep your joints in good health and your muscles agile.
Enhanced sleep quality – Pressure applied during a massage triggers the creation of melatonin, the hormone your body releases for quality sleep. If you suffer from insomnia, get a Soothe massage right before bed. Once the massage is over you can get into bed and drift right to sleep. Because better sleep boosts our immune systems, improves focus and productivity, and makes us less likely to suffer from depression are all benefits of regular massage therapy.
Chronic headache relief – Massage can be an effective way to ease pain associated with chronic headaches or migraines the natural way. Headaches are often caused by stress, depleted energy, or poor circulation. Because massage improves blood flow to the heart and releases hormones that are effective in producing relaxation, a massage can be just the thing to kick your headaches for good.
Strengthened immune system – Worried about flu season? A surprising benefit of regular massage is that it boosts your immune system by helping to release illness-fighting white blood cells. These blood cells will help your immune system fight the common cold or flu, as well as promote overall wellness.
Upgrade your experience with these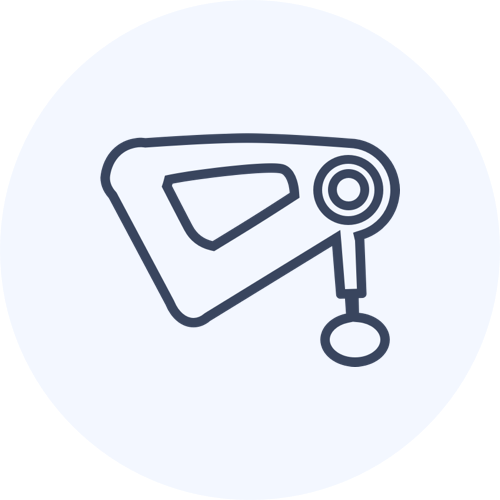 Percussive therapy
A breakthrough treatment designed to work deep into muscle to provide relief from soreness, tightness, and stress.
CBD
A targeted treatment of high-quality, hemp-based CBD massage oils and lotions to soothe sore muscles.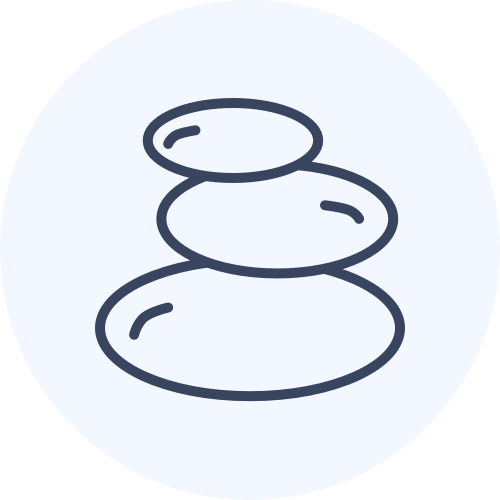 Hot stones
Deepen relaxation with the addition of hot stones to any massage. Provides soothing heat to specific areas to relieve pain and tension.